In album:

Confluence Local Marketing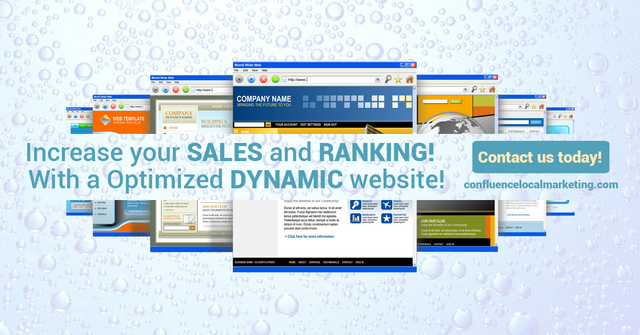 Confluence Local Marketing

1001 E Ogden Ave #201A Naperville, IL 60563
630.447.8434
hi@adfluence.tv
http://www.confluencelocalmarketing.com/

We started out with just one goal in mind: to help small and mid-sized businesses understand marketing and implement it to benefit their local businesses.

What If You Could Get?
...Honest online reviews on Yelp, Google+, and more..
...dynamic website increases visitors chance of conversions.
...Ads delivered to consumers visiting your competitor locations or reading their online reviews
...Daily posts across all your social media sites and retargeting of social sharing!
...Better way of generating leads than just Adwords
...Increased web visits, reduced bounce rates, quality leads
...local and mobile citations for quality SEO and increased local search rankings.
Comments
Add Comment
Please login to add comments!